You can't know everything about everything.
It can be applied to any walk of life really and it takes a huge amount of self-awareness to say, "I don't know what I'm doing here". Sometimes you needn't even say that. Sometimes it's a case that you do know a lot, but a second opinion wouldn't go amiss. You can't be an expert in every field and sometimes all you need to do is reach out and there'll be someone there willing to help.
This week marked my return to the godforsaken public gym. It's too cold for me to train outside any longer, and I thought it'd be a useful excursion to potentially bounce some ideas off of other trainers. As well as that, I'd be able to see what the general population are currently doing and potentially recruit a few new clients.
As any coach does, I tried to leave my judgemental coaching hat at home, but it became apparent very early on that that was going to be virtually impossible. I have to say that over my couple of gym visits, the standard of technique that I observed was appalling. Though I'm self-aware enough to not offer advice to those that don't ask for it, I had to fight the urge to offer help and guidance to the many occupants that looked to be putting themselves in danger.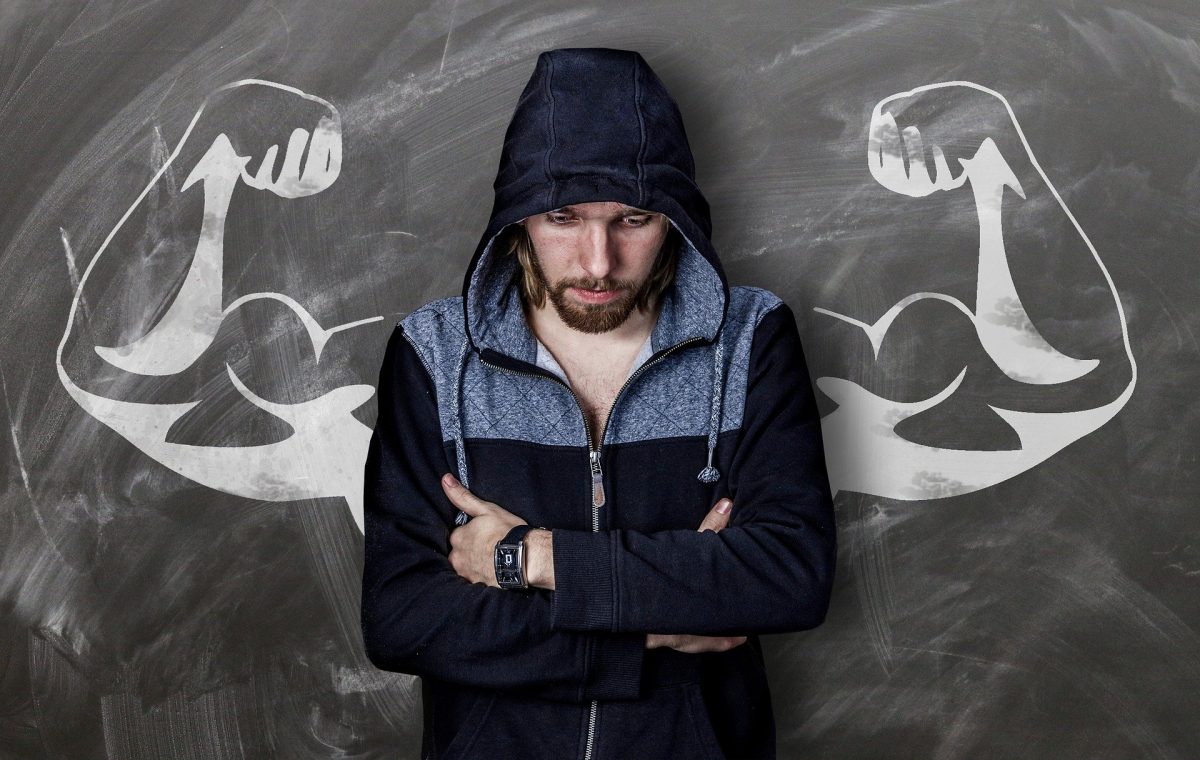 The same old issues most definitely have not gone away. Young lads deciding that it's too much effort to put some clips on the barbell, only to have the plates slip and slide, as they struggle under a weight that's clearly too heavy for them. However, it's not just the young lads. It seems that the vast majority of male gym-goers still persist with ego-lifting. Trying to press a weight over their head that clearly far exceeds their capacity. 
I've got news for you guys. NOBODY GIVES A BOLLOX WHAT YOU LIFT!
Likewise for the ladies. No one cares if you're unsure of what you should be doing in the gym. In fact, there are many wonderful professionals out there that would love to help you.
So with PTs sprouting out of the ground these days like it's the first blossom of spring, why are so many people deciding to forgo an individualised training program written by a professional, in favour of going it alone?
Obviously, we as an industry are marketing our services all wrong. The general public seems to think that all we are trying to do is exploit them. They think we're out to take their money over large periods of time, whilst simultaneously shaming them for not being good enough.
As well as that, it seems that they believe that our job is so easy that they can write a training program that's just as effective as ours, despite having zero training in exercise science or strength & conditioning.
Look, I have my own views on why our industry is failing at the moment. With barriers for entry so low, and the amount of free, false information out there, it's easy to see why there's a significant distrust between the people that we want to help and ourselves. The constant barrage of "progress pics" that people are inundated with on social media on a daily basis is also doing nothing for our credibility as an industry. However, at the same time, a major issue must also be our approachability as professionals.
Though we need to place a value on the work that we do, selling our services at the price that they're worth, it's clear that we also need to appear more accepting as professionals. When people look at us, they need to see someone that's willing to help them. Someone who genuinely cares about their wellbeing, and someone that is knowledgeable and confident enough to show them the way.
It must also be clear that what we do empowers individuals. We give them the tools to take control of their own health and fitness. Education is our priority, and we're good enough at our job that we don't need to rely on constant renewals from our clients. I've said it before and I'll say it again. A good coach makes themselves redundant.
If we do all of that, then the onus is put back on the potential client. They must be willing to take the first step and ask for help. But we need to do our best to make that as easy as possible for them to do. Be kind, be generous, be caring and be approachable. Then maybe we will see our industry thriving and less and less people putting themselves in harm's way.
If you're reading this and you're unsure of what you should be doing in the gym, swallow your pride and reach out to someone. The vast majority of us are here to help.