Don't just take my word for it!
Our Clients Believe in Us
Here Is What They Are Saying
I worked with Peter in the months leading up to Leinster U20s. Peter planned my sessions and provided great variety in the gym schedule. I noticed a big improvement in my physical strength and fitness. I felt in the best shape possible after training with Peter which gave me great confidence heading into Leinster U20s. Peter's emphasis on improving technique along with speed and strength supported my development as a rugby player. I would highly recommend Peter Wright to any professional or amateur athlete looking to seriously improve their athletic performance.
I started doing Youth Academy at the beginning of the circuit breakers with coach Peter. It has helped me a lot with my athleticism. I could barely hold a plank when I started! Now I can do it for two minutes! Coach Peter has been very supportive and nice, even when he makes me do exercises I do not want to do! I did not think I would like it in the beginning, but it has given me a new appreciation for fitness and I want to continue it. Thank you coach Peter!
Off the back of a bad 2020 season, and a few years of inconsistent physical training, I came to Peter for some structure in an extended off-season while I had time to make some changes. My aims were to rehab my patellar tendinitis and improve my pace on the field. Peter put in place a progressive, structured plan but ,most importantly, was really flexible with day to day needs. My tendon pain is almost non-existent and I've had steady improvement in speed and, most recently, in running efficiency. True to the way he speaks about training and coaching, he makes sure he looks after his athletes and clients in every sense; in between regular, scheduled check-ins he made sure to ask how things were going for me outside of training and offer his help in any way he could. This didn't come as a surprise to me, but was impressive nonetheless. Under the current circumstances, I've only been able to train remotely with Peter. If this is the service he can offer online, I'd love to see what he can do in person.
Working with Peter has definitely changed my attitude towards the gym and strength training. Before this I would have avoided going to the gym on my own, using weights or machines. My main focus was all cardio. I was afraid of looking silly as I didn't know how to use any machines or even what exercises to do. Peter has taught me to love the gym and enjoy lifting weights. He has managed to incorporate good craic into the training session while continually pushing you on to progress every week. I can't believe how much I've improved in just 5 weeks. Since training with Peter I've learned many valuable lessons such as the importance of nutrition and active recovery. They are just as important as training, and I would have neglected them in the past. For anyone who is nervous about starting the gym just go for it! Peter's attention to detail, programme planning, encouragement and support throughout makes you feel very much at ease.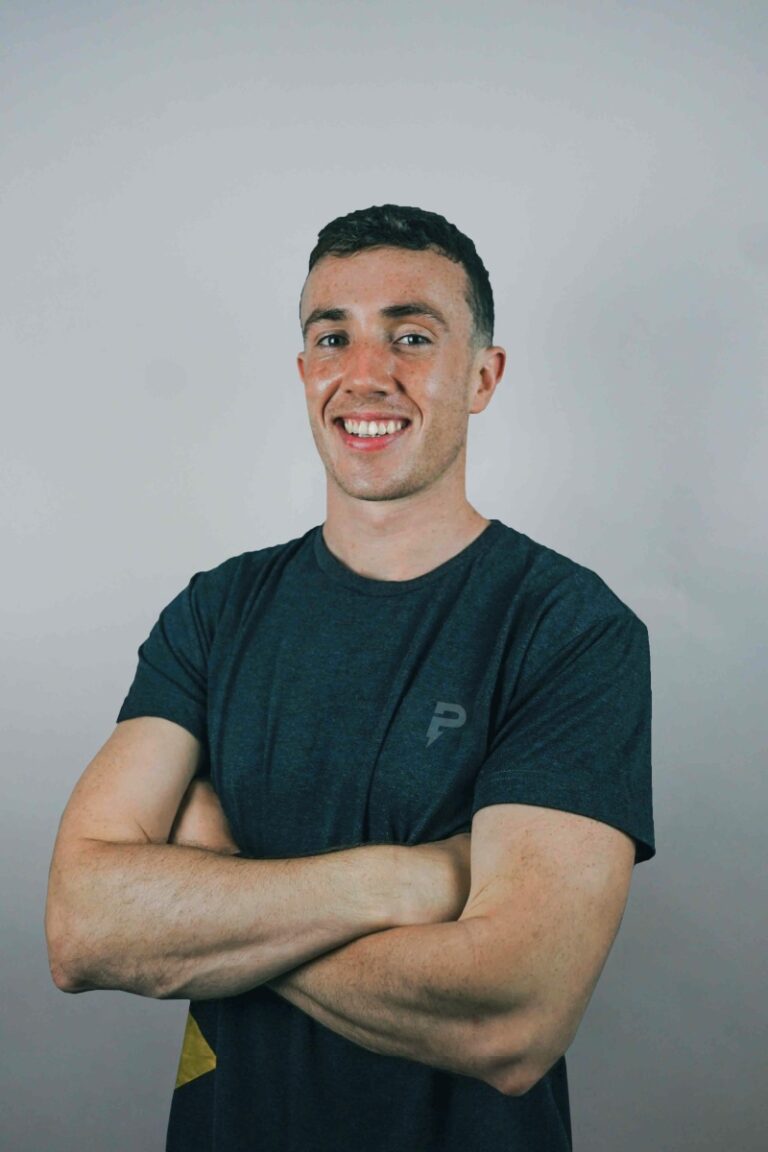 Why did you come to train with Peter?
I had a reasonable level of general fitness but really wanted to focus on building strength in a safe way due to a hip injury.
What was your problem area?
I couldn't do chin-ups, pull-ups and my push ups were very wimpy.
What were some of the valuable lessons you learned?
Training for strength requires rest between sets and it isn't always about doing as many reps as possible. Unfortunately, sleep and stress also have an impact on performance.
What were the major results you achieved?
I am feeling the strongest and healthiest I have ever been in my adult life. My hip is also recovering and feeling much better.
What would say to someone considering training with Peter?
Peter has been a great coach for myself, my husband and son. He has been great in helping me to achieve my goals and has a good balance between being tough and pushing hard but still keeping it fun. He is highly knowledgeable and enthusiastic. I would highly recommend Peter for anyone looking to achieve any new fitness goal. I would also note that Peter does have eclectic taste in workout music.
Why did you come to train with Peter?
I needed to prepare for the upcoming season in as quick a time as possible as I was returning from injury and had lost a lot of speed strength and fitness.
What was your problem area?
I had a serious knee injury that required surgery and I wasn't confident training it on my own.
What were some of the valuable lessons you learned?
Peter helped me develop my running technique and speed mechanics. This has helped me maintain the required speed level of my position in rugby.
What were the major results you achieved?
I saw a major development in my strength, my speed and my fitness levels.
How did this help you?
I was now extremely confident in my athletic ability and was no longer fearful of my injury which gave me the best opportunity for the season that year.
What would say to someone considering training with Peter?
Definitely go for it. It was the best decision I made and I can't imagine how differently events would have turned out if I didn't avail of the opportunity.
Why did you come to train with Peter?
I came to train with Peter at the end of 6th year in order to get into shape leading into the summer where I would be training with the Leinster U20 squad.
What was your problem area?
My area to work on was that I needed to be fitter but also put on some size and strength before going into the summer programme with Leinster.
What were some of the valuable lessons you learned?
The most valuable lesson that I learned was that staying on top of your gym and fitness in the off season is really important in order to perform during the season when there is more to worry about than just fitness and gym lifts.
What were the major results you achieved?
The main result that I achieved was being able to run a good enough bronco to stay out of "fat camp" for the Summer, and I owe that to Peter and his conditioning sessions!
How did this help you?
This helped me to compete with others at a high level as I was fit enough to do so and it also helped me to get used to playing 80 minute matches for the first time.
What would say to someone considering training with Peter?
To anyone considering training with Peter I would say that he definitely knows his stuff in terms of strength and conditioning but he's also a sound lad and really is good craic to work with.
Why did you come to train with me?
Peter has been someone I have been friends with and respected for a number of years. When Peter was forced to return home due to Covid, I started doing running sessions with him. When he decided to open up in the Fit Factory, it was a no brainer for me to get involved in some much needed weight training.
What was your problem area?
Weight training has always been something I have tended to avoid. With my GAA background, I was always led to believe that my ability to run was more important than strength. As the game has developed, my strength (or lack of) has been an area that I needed much improvement on. Since I started training with Peter, this has been something that has improved greatly and I am looking forward to seeing the changes it makes on the field.
What were some of the valuable lessons you learned?
I learned not to fear the gym. Once you are being trained by a constant professional, you are in good hands and need not fear the gym. I also learned to actually enjoy the gym. Peter's ability to have a bit of craic while still pushing me made every session very enjoyable.
What were the major results you achieved?
I have seen big improvements in the weights I am lifting as well as major increases in my weight, which has always been an issue of mine.
How did this help you?
I don't think I will see the full effect of the help Peter has given me until we return training but he has definitely helped my confidence in my strength.
What would say to someone considering training with me?
DO IT! It is a small investment to make to see huge strides being made to whatever goals you have. In my first 5 week block, I made huge steps in the right direction and my second block is going to be much the same!